Village Pediatric Dental is committed to delivering the highest quality dental care in a warm and caring way. Exceptional care is given through treating each child as a unique individual and developing an open, respectful relationship with each family. We are passionate about education and prevention and can be trusted to use the highest standard of technical and artistic skill when restoring teeth.
Dr. Linda Morgan
Owner, Awesome Dentist
_
Dr. Linda Morgan grew up in Southern California and attended the Art Center College of Design and the University of California, Santa Barbara where she majored in Biology. She moved to Boston to attend Harvard School of Dental Medicine where she received her DMD. She received her pediatric specialty training at Children's Hospital, Boston where she served as chief resident and conducted research on fluoride. She then went on to work as an attending dentist there as well as work in private practice and as a mother at home. She's also worked in Dorchester as a math tutor and traveled to third world countries to provide dental care as a volunteer. She lives in Concord with her husband, three daughters, and their menagerie of pets. She loves to knit, draw and paint, and enjoys yoga.
Augusta (left) comes to dentistry after many years at home as a mother of three and as a Professor of History at UMass Boston and at the Fletcher School at Tufts University. She loves to read, bake, knit and hang out with her three dogs. She brings intelligence and great care to the job of helping families.
Cheryl (right) is new to dentistry after a long career in esthetics. She is a happy, nurturing person who enjoys taking care of others. She loves her two dogs, to cook and paint and is a new mother. She brings joy to all who meet her.
Samantha (left) has been in the field of dentistry for many years in many roles. She loves her two dogs, skiing, snowmobiling and hiking. She brings passion and care to all she does, loves taking care of children and has the unique ability to make all children feel comfortable in any situation.
Sue (right) has been a dedicated pediatric dental assistant for many years and brings life and joy to her work. She lives in Acton with her children and on her free time Sue is a figure ice skater, teaches and judges ice skating and loves to draw with ink.
Located at 222 Main Street in Action, the Village Pediatric Dental was custom designed from the ground up. Every inch and detail of our office was considered to provide you and your family with a calming and enjoyable dental experience. From our Care Room, where we make dentistry fun, to the Prize Wall where are patients are rewarded for being fantastic, the Village Pediatric Dental will be a place your children will want to come back to again and again.
Dr. Morgan shares her passion for helping others
Part of the privilege of being a dentist is the opportunity to provide care to those who would otherwise not receive it.
Why do I work globally? Offering help to those at home has always been part of my career as a dentist. Working at the level of a Village in other parts of the world is equally important. It's through this work that you become part of the bigger world. Every encounter you make becomes an opportunity to build international relationships. The world suddenly becomes a smaller place. It leaves children and parents in the world with a positive view of our country. But sometimes I believe I benefit more than anyone I help.
kenya
Global Village Ministries
Many villages in Kenya depend on visits from dentists and physicians that come from around the world. Global Village Ministries not only provides free care to those with insufficient access to health and dental care but focuses on teaching volunteers about the local customs so that the focus of each patient encounter is not primarily about doing as much work as possible but on building relationships. The result is that dental and medical needs are met, Kenyan villagers feel cared for and understood, and the hearts of the volunteers are forever touched.
Guatemala
Open Wide Foundation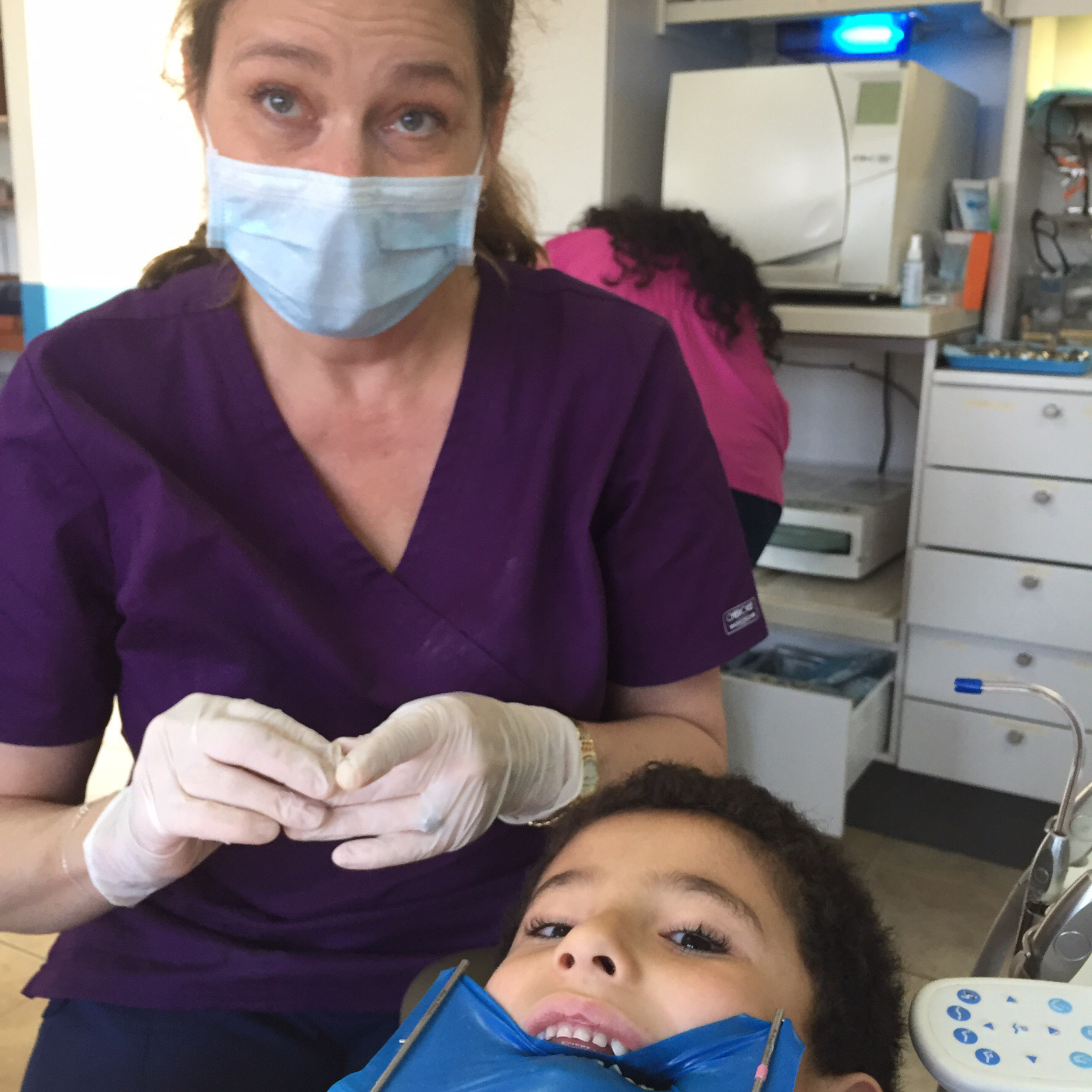 Guatemala suffers from a level of inequality and widespread poverty that is extreme. There are few things more painful than a toothache in Guatemala and few options available so infection and mouth pain often go untreated or "Tooth Mechanics" do tooth extractions with less than appropriate tools and no sterilization. Severe caries detracts from children's quality of life: they experience pain, infection, difficulty eating, sleep disruption and loss of school and caries affects their nutrition and growth.
The Open Wide Foundation establishes clinics in places where previously no access was available. By bringing dentists to Guatemala they bring an abundance of hope to the communities and life changing experiences to the dentists.
The mission of Global Dental Relief is to bring free dental care to children throughout the world.
Volunteer dentists, hygienists, assistants and non-dental volunteers deliver treatment and preventive care in dental clinics that serve children in schools, orphanages and remote villages. Dental professionals and people from all walks of life volunteer with children in need, brightening smiles around the world.